Health Services
12/4/2022
RSV cases are high across the country and in our community. Here is a RSV fact sheet for you.
/downloads/health_services/rsv_tip_sheet_final.pdf
Current illness: 10/2/2022
We have reported Avian flu in Tuscola county. Here is some information to help us. Watch for these symptoms During the 10 days after your last exposure ( after hunting and handling wild birds or from backyard poultry or other sick appearing birds), you should watch for these symptoms
• Fever (Temperature of 100°F [37.8°C] or greater)
• Feeling feverish/Chills*
• Cough
• Sore throat
• Difficulty breathing/Shortness of breath
• Eye tearing, redness or irritation
• Headaches
• Runny or stuffy nose
• Muscle or body aches
• Diarrhea
*Fever may not always be present.
It is important to watch for symptoms and follow your local or state health department's instructions even if your contact was short and you took safety measures. Report any symptoms to your state or local health department right away.
You May Be Prescribed Flu Antiviral Drugs If you get sick after being exposed to sick or potentially infected birds, a health care provider may write you a prescription for an antiviral drug to treat your illness. It's important to take the medication as directed as soon as possible.
---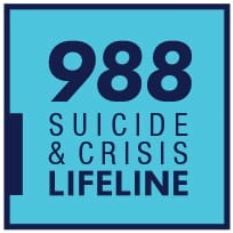 Documents

Asthma Action Plan

Authorization for Non-prescribed Medication or Treatment

Authorization for Prescribed Medication or Treatment

Authorization for Possession and Use of Prescribed Emergency Medications

Student With a Disability that Requires Special Foods in Child Nutrition Programs

Student WithOUT a Disability that Requires Special Foods in Child Nutrition Programs
Immunizations

CDC Child Immunization Schedule
***NEW ****

Vaccination waivers put hundreds of Michigan communities at risk of disease outbreaks
Helpful Resources
As a parent, you can be influential today by starting a conversation with your child and safeguarding your teen from prescription drug abuse.

Learn more at Smart Moves Smart Choices